About
Niklas Sivelöv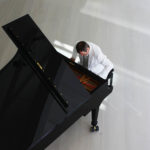 "a pianist of utmost sensational quality"
 Göteborgsposten (recital at the Barbican, London)
"Niklas Sivelov est un pianiste dont l'intelligence sait explorer toutes les ressources de son instrument … et avec un virtuosité pétillante" [Niklas Sivelov is a pianist whose intelligence allows him to explore all the resources of his instrument … and with a sparkling virtuosity.]
(Geneva: Prokofiev Piano Concerto no.3)
"…with an intense brilliance, a finely controlled touch, exquisitely formed detail and an impeccable sense of style"
Politiken (recital at the Tivoli, Copenhagen)
 "The Renoir of the piano. One of the most interesting pianists of our time."
Nordjyske Stiftstidende (recital in Aalborg)
As one of the leading Scandinavian pianists, the award-winning pianist and composer Niklas Sivelöv has taken his career to new international heights with an extensive catalogue of recordings for such labels as BIS, Caprice, Dacapo, Naxos, Toccata Classics and AMC Classical, some of which have been awarded the Diapason d'or, CHOK and the Penguin Rosette. His concert career spans four continents, including venues such as the Leipzig Gewandhaus, the Barbican, Carnegie Hall, Kennedy Center, Tivoli Copenhagen and the Atheneum in Bucharest.
He has won critical acclaim and enchanted audiences for his artistic temperament, impeccable technique and spellbinding stage presence.
His wide-ranging concert repertoire covers Bach to Skryabin, Scandinavian composers and beyond, and includes approximately 50 piano concerti including four of his own. As a composer of note, his catalogue of works includes three symphonies, 4 Concertos for piano, 24 Preludes for piano and several chamber music pieces. Niklas Sivelöv is also a notable improviser, with several successful recordings and collaborations: the CD Improvisational 1 was a sensational success at The Independent Music Awards, where he was the first Scandinavian to win the prize for the best classical album and was given the People's Choice Award.
The leading orchestras with which Niklas Sivelöv has performed include the Stockholm Philharmonic, Zürich Tonhalle, Suisse Romande (Geneva) and Prague Radio Symphony under the baton of many distinguished conductors, among them Alan Gilbert, Esa-Pekka Salonen, Kristjan Järvi, Sakari Oramo, Mario Venzago Jukka-Pekka Saraste , Grzegorz Nowak, Janos Fürst and Leif Segerstam  The instrumentalists with whom he has performed include the Swedish clarinettist Martin Fröst, cellist Leonid Gorokhov, flautist Patrick Gallois and violinist Zakhar Bron.
Niklas Sivelöv grew up in Skellefteå in northern Sweden, where he began playing the organ as a six-year-old; his first compositions followed soon after. He played by ear until he was 14, when he began traditional piano instruction and learned to read music. He studied with, among others, Gabriel Amiras and Maria Curcio Diamond, students of the famed Heinrich Neuhaus and Artur Schnabel..
He lives in Malmö and is professor at the Royal Danish Music Academy in Copenhagen. His book on the art of piano-playing, distilled from a lifetime of performance and study, will be published in October. He was recently knighted by the Queen of Denmark as Knight of the Order of Dannebrog.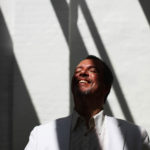 Fiery. His playing is fiery.
But how can anyone from the cold, dark North be fiery? A paradox? Or is it prejudiced to believe than an artist's temperament has anything to do with his geographical birthplace?
Let's see. The story of an artist should contain facts about his education, his origins and, to top it off, a lot of fabulous reviews. Niklas Sivelöv has remarkable critiques from all over the world, but let's look at a few early snapshots.
Once upon a time in Sweden, in a small town called Skellefteå, a little two-year-old boy smashed his drum set – a small indication of future thoroughness of approach! His sisters used to sing and listen to the current pop music, so Niklas tried to copy what he heard on the family harmonium or on the Hammond Organ – at that time his favourite instrument. Soon, he created his first radio programme, featuring his own material. Eight years old, a very self-confidant young man who knew what he wanted … and made it happen.
The ability to put his mark on music and find his own expression was clear from an early stage. A developed an enquiring curiosity and a strong determination to follow is personal vision were, from the start, two key factors.
One day on the radio he heard a concerto by Mozart. He wanted to play it, but his teacher wouldn't let him. Too young. He was unhappy, but it was all for the best since he couldn't yet read notes. He learnt that later at the age of 14. Why do you need notes when you can play anyway? Now, Niklas claims with greater insight that Mozart is best interpreted when you are very young or very old.
He composed and improvised. Continuously. Beside his pianistic career, he has a brilliant career as a composer. Many works, chamber and solo-music, are successfully performed around the world.
Things started to move fast. After the local music school, he entered the Royal Academy of Music in Stockholm at the age of 16. One of his teachers was Liisa Pohjola, who became very important to his development though her enthusiasm and encouragement. He was given freedom to express himself. Niklas graduated Summa Cum Laude. Later, he studied in Bucharest with G. Amiras, himself a student of the famous Neuhaus, and in London with Maria Curcio Diamond. Awards came quickly.
The playing of Niklas Sivelöv is thrilling and unique. What is it that makes him so special? First, let's examine his origins and their influence on his temperament. His mother's ancestors came from the Russian part of Karelia, and his father's family included many Swedish musicians, but Niklas's fiery temperament derives from his own personality and was never stifled by the cold environment of the North.
What makes a great musician? Talent and hard work are of course essential. But, when talking to Niklas Sivelöv, you start to understand a musical universe and vision. He approaches material empirically, as a kind of research. It may take a substantial amount of time, but the actual note-learning and memorizing processes go quickly. He does not want to stagnate or become too firmly locked into a specific way of thinking. This leads to a certain restlessness, a creative stubbornness that is a heritage from his childhood: to have the courage to avoid mainstream solutions. From this also comes his determination to penetrate the heart of what he's playing. He is, for example, able to improvise cadenzas for concertos by Mozart with ease, insight and spontaneity – historically a highly developed skill that has been overlooked in present times.
He has the powerful ability to add his personal 'presence', with intensity and drama and, maybe above all else, a philosophical outlook that lets him constantly consider the elements, the complexity and the organic structures of music. His repertory is wide, and he has equal interest in the Baroque, Classical and Romantic periods as well as in the music of the 20 th Century up to our own time. Perhaps he is best described by a music journalist, who wrote: "Niklas Sivelöv is an extremely intelligent pianist who has the ability to use all the resources of the piano through his very brilliant technique." Or, as the record producer Paul Myers said: "For more than forty years, I have been fortunate to have worked with some of the better known pianists of the day. It is reassuring to know that their traditions are being maintained by Niklas Sivelöv, who is surely destined to become one of the household piano 'names' of the future."
The elegance of his interpretations – to make music emerge so naturally that it feels as though it is born at that very moment – is one of his unique talents. This is no easy achievement. In his own words: "You need chaos to find clarity, change and genuine understanding of the material." This can be a hard process, but in the long run leads to something that is rare in young pianists: your own artistic profile.
Niklas Sivelov has 50 pianoconcertos in his repertory.
4 of those are his own compositions.
Collaborated with:
Paavo Berglund, Jukka-Pekka Saraste, Esa-Pekka Salonen, Okko Kamu, Janos Fürst, Kazufumi Yamashita, Kristjan Järvi, Thomas Dausgaard, Jorma Panula, Alan Gilbert, Andrew Grams, Mario Venzago, Markus Lethinen, Niklas Willén, Leif Segerstam, Kees Bakels, Sachio Fujioka, Eivind Aadland, Petter Sundqvist, Giancarlo Andretta, Horia Andrescu, Ovidiu Balan, Mats Rondin, Yan Wang, Mika Eichenholz, Florian Totan, Eric Ericsson, Grzegorz Nowak, Simon Gaudenz..a.o
With orchestras such as:
Stockholm Radio Orchestra, Stockholm Philarmonic, Gothenburg Philarmonic, Copenhagen Radio Orchestra, Copenhagen Philarmonic, MDR Leipzig, Suisse, Romande Geneve, Winterthur Stadtsorkester, Prag Radio Orchestra, Helsingborg Symphonic Orchestra, Malmö Symphonic orchestra, Bucharest Philarmonic orchestra, Tonhalle Orkester Zurich, Orchestra Norden, Tallin Symphonic Orchestra. Turku Philarmonic Orchestra, Norrbottens Chamber orchestra, Swedish Chamber Orchestra, Sundsvall´s Chamber Orchestra, Aarhus Symphonic Orchestra, Timisoara Symphonic Orchestra, Constanta Symphonic Orchestra, Osnabruck Philarmonic Orchestra, Odense Symphony Orchestra, Soenderborg Symphony Orchestra.. a.o
Collaborates with musicians such as:
Leonid Gorokhov, Zachar Bron, The Jaques Thibaud Stringtrio, Mark Peskanov, Szymon  Krzeszowiec, Andreas Brantelid, Martin Fröst, Grigori Zishlin, Malena Ernman, Sophie Shao, The Kroumata Percussion Ensemble, Markus Leoson, Patrick Gallois, Oystein Baadsvik, Mats Rondin, Olle Persson, The Silesian String Quartet, Nils Erik Sparf a.o
Performed in Halls such as:
The Carnegie Hall, The Barbican Center, Tonhalle Zurich, Gewandthaus Leipzig, Stockholm Concerthouse,The Berwald Hall Stockholm, E. Granados Hall Spain , Tivoli Copenhagen, Atheneum Bucharest, The Barge NYC, Schaubühne Lindenfels Leipzig, Toronto Congress and Concerthall, Malmö Concerthouse, Helsingborg Concerthouse, Copenhagen Radiohall, The Wallace Collection London, Gothenburg Concerthouse, The Royal Academy of Music London, Great Hall of Conservatory Katowice a.o
Gewandthaus in Leipzig 2018 . The German premiere of "the Unchanging Sea" by Michael Gordon. The MDR Orchestra/Kristjan Järvi
"The melodies in the piano builts up to a turbulent culmination using all the strength of the instrument. The strings gently lead the initial piano chords back to familiar ground, helping Sivelöv to return to a safe harbour."
 Paul Schuler
Royal Philarmonic Orchestra in Stockholm/Sakari Oramo-2016
"For the performance of Felix Mendelssohn-Bartholdy's Piano  Concerto   No. 1 (1831), Niklas Sivelöv took the stage. The work, written by a newly in love Mendelssohn, is full of energy and joy, and the orchestra and the soloist  performed it intensively but clearly and precisely.  Sivelöv made a convincing display of outmost virtuosity and lightness combined.
Bach And Beethoven
Helsingør Dagblad, 9 November 2015
The keyboard of Sthens Church fine Steinway piano was this afternoon in the hands of one of the greatest pianists in Denmark – Niklas Sivelöv, professor at the Royal Danish Academy of Music. His programme was awe-inspiring; 2 of Beethoven's last sonatas opus 109 and 111, and Bach's Partitas 2 and 3.
One gets the impression that Sivelöv can do everything on a piano. His technique is formidable, the fast tempi are perhaps a notch too fast, but it never affects his secure playing. His touch is firm, so each note stands chiselled, but he can also catch the soft and expressive in a movement. He is a man of contrasts.
The Beethoven sonatas are monumental pieces, they are the capstones of his sonata production, and can be seen as a farewell with a genre, which he has made an impact more than any other composer. Niklas Sivelöv gave the sonatas life and glow with his personal interpretation of the music.
Bach's partitas belong in another world. They are not less demanding than Beethoven, but they require a different approach. Instead of feelings it is the pulse of the music which dominates. ¨
It was a wionderful concert with music by the two great B's, Bach and Beethoven.
Ole Josephsen
Stenhammar – Tivoli Concert Hall Politiken, 15 June 2014
THE SWEDE SET THE PIANO ON FIRE!
My goodness what a pianist the Royal Danish Concervatory piano professor is. Forget about dusty professor fingers. This Swede is an artist with capital A! That Sivelöv this evening in Tivoli also showed us his technical capacity and his romantic-virtuoso sense of style with warmth, strength and at the same time soft and fascinating pianistic way of extracting sound from the Steinway piano, made the experience of hearing the piano part in Wilhelm Stenhammar's piano concert to something, which in itself had deserved top marks. Thomas Michelsen
Stenhammar – Tivoli Concert Hall
Berlingske, 15 June 2014
…"One says Stenhammar was a piano virtuoso of international class, but he did not care to travel and live in a suitcase. He settled in Gothenburg, transformed the city orchestra to an elite ensemble and stayed there until his death in 1927.
Is that why nobody knows his ambitious concertos for piano and orchestra? Niklas fortunately does. He has even recorded them with the orchestra in Malmö a few years ago. And when one has heard him play number two on a Thursday in Tivoli, one does not easily forget it. Sivelöv
is Swedish professor at the Royal Danish Music Concervatory and is an artist of Stenhammar's kind.
He is partly equally virtuoso: Quiet passages are heavenly poetic in his hands, fast passages slick as eels, powerful sections quite Russian and without filter.
He is partly equally creative. When he thanked the audience for their even, rhytmic applause
it was with an encore of his own. He begins with five seconds romance á la Schumann and continues with improvisations á la Keith Jarrett. Søren Schauser
Drama
Helsingborgs Dagblad, 25 March 2013
(…) Drama was also offered in what was really, although not nominally, the central piece of the evening: the revival of Niklas Sivelöv's piano concerto. This piece is a volcanicly rushing collection of artistic outbursts – at one point virtuoso verging on Rachmaninov, at the next point grandiose like Copland, at the next again swinging hard like Kapustin and all the time Sivelöv-like, turning completely around inventively. As soloist Sivelöv stormed the keys in veritable cascades in a part that, (including a lot of improvisations), unaccompanied would be a piece in its own right. The ample and extremely responsive work of the orchestra acted like beautiful marble to this musical monumental building. Also the extra, the first movement of Beethoven's 30th Piano Sonata, had some small Sivelöv signatures, kindly modernized.(…) By: Fredrik Fischer
Suggestive Despite The Burning Piano
Folkbladet, 24 November 2012
Fredrik Högberg's "Ice Concerto" is written for the World-class pianist Niklas Sivelöv, native of Skellefteå, music professor in Copenhagen and one of the few Swedes who has received the prestigious American prize "Independent Music Awards" in the category "Classical album of the year". Högberg and Sivelöv work very well together – they seem to share the same spirit and they also have the same kind of insubordinate playfulness. With an impressing fearlessness Sivelöv finds his way through Högberg's musical World with an expression and presence that is felt here and now; Cocreator and at the same time a technicallly brilliant soloist.
Catching
Politiken, 28 March 2011
…"And although the young Prokofiev's piano test piece has intense passages with a simple melancholy, the phrases balanced on the border of ironic comments on the romantic piano concertos of the past.
Niklas Sivelöv knew all about the complexity in the music and therefore his interpretation of the 15 minute long piece was both impressive and captivating. He changed between – with absurd tempo – lyric melody, extreme culminations and small quaint motifs reminiscent of honky-tonk with the greatest ease. Sivelöv is a special personality with a large musical heart, and when he embraces the music with all he has got, wild things happen.
Actually, Sivelöv's catching playing made it difficult to concentrate on the role of the orchestra, but the passages I heard were very musical and supple.
Henrik Friis
Virtuoso
Information, 25 March 2011
Prokofiev aimed to display both his own virtuoso pianistic abilities and a superiority to the traditional classical concerto. The crazy, the beautiful, the magnificent and the humour makes the concerto an impressive piece of apprentice's work. Niklas Sivelöv released the piano part with virtuosity and attention to the detail.
Camille Marie Dahlgren
Sparklingly Clear Steinway
Fredericia Dagblad, 28 January 2011
Rarely does one hear piano works presented so sparklingly clear as with Swedish Niklas Sivelöv placed solidly by the wonderful Steinway grand piano in Tøjhuset.
The Steinway thrived superbly under Sivelöv's command. Never have I heard the piano sound so splendid and deeply appealing as last night. Sivelöv is of course reperesented in Steinway's Hall of Fame in Hamburg together with pianists like Rubinstein, Horowitz, Glenn Gould and Barenboim.
Sivelöv's playing is generous. He offers strenght and visions in his playing. He interprets formidably and is sure to have his audience with him at all times. The music stands fresh and new in the room as though it is created here and now for listener and artist at the same time. Of the material Francis Poulenc's og Ginastera's pieces are made of, Niklas Sivelöv created musical haute couture, which made the listener draw erect and prick up one's ears. His interpretations are a must. Commanding in expression and imperative in content.
He had not made it easy for himself. All pieces on the programme were extremely demanding. Artful canonic voices in Bach's a minor Partita paired with strong rhythmical explosions in the corrente and the three last movements, where rhythm and harmony enchants. Fantastic.
The piano sounded quite different in Schumann's g minor sonata with the lovely and intensely romantic andante movement given voice by Sivelöv. Many pianists make Schumann muddy, but this could never happen for Sivelöv. His playing is cleansed for the unnecessary and his ability to portray the music is clear.
Poulenc's Soirées de Nazelles suited Sivelöv's knife sharp and dissecting playing superbly. Poulenc waves his wand in the neo classicist language and Sivelov is a more than alert interpreter. Again the artist 's ability to shape the many figurines did big things to the music. The movements stood printed energetic and clear in time and space.
Ginastera's Argentinian Dances are inspired by folklore and were in beautiful elongation of the evening's programme and gave yet again a display of Sivelöv's impressive art of interpretation. One left the concert deeply moved with the sound of the encore – an epistle by Bellman in one's ears.
I managed unexpectedly to thank him so very much. He returned with a smile and a nod.
High class.
Lars Zachariassen
Interesting Bach Interpretation
Politiken, 3 July 2010
Niklas Sivelöv, Swedish pianist and professor conquers the music with his whole body and personality. He rocks gently back and forth, gestures and quietly sings with the music. Sivelöv's style is always personal. There is no doubt that it is a person of flesh and blood with will power and energy sitting by the piano. Not only in Tivoli's intense Bach presentation but certainly also in the even more successful new recording of Schumann's three piano sonatas.
Although one almost sensed the pain it caused Sivelöv to draw 48 pieces from both books of the Wohltemperierte Klavier out in the extreme tension in both ends of the giant speedometer, one also sensed at the same time how much thought Sivelöv was able to transfer into his fingers. Each of the preludes and fugues was given its own sustaining idea.
Fugues in a tempo where the usual structured chase between three voices were dissolved to piano thunder. Melodic preludes as light romances or jazzy songs, flowing like improvisations. Or clear baroque mechanics drawn out of the regular pulse with space to hear all details. Sivelöv did not play as much pure, motorised baroque as one expects to hear in a tiome where the musicians more and more try to copy the style of early music with offset in the more limited instruments which were available to the composers. His violent tempos did give some mistakes but it did definetely not make the small units less interesting.
100 years after Bach's ground-breaking work the composers had had time to purify the sonata form and time to break it down again. Here Robert Schumann found the medium to fill a work with fragments which together, but without a clear thread, could commincate some of the man's rather violent challenges to his soul. Both the carnal love and the more existential. This world is clearly a perfect universe for Niklas Sivelöv's inclination and ability ot pour his whole being into the music on his new realease on the little ARecords label.
The three piano sonatas become great raids on temperaments forever changing. Powerful outbursts with long stretched lines are succeeded by simple miniatures to change into delicate chorales or straightforward manifestations. Sivelöv is obviously never afraid of draw the knife fully through, and the consistent thinking makes the cd a small master piece amidst the grand portrayal of feelings. It would be fitting for Tivoli to programme the three sonatas as a follow-up on Bach.
Henrik Friis
Great Scriabin
Fanfare, 1 July 2010
I am becoming increasingly fond of the Caprice label, both in its new issues and historic reissues. This is one of the former, an album recorded in 2005 by Swedish pianist Niklas Sivelöv. Except for Vers la flamme, Feuillet d'album, the op. 57 Moreceux, and the Sonata No. 4, most of this program consists of earlier works by Scriabin. Sivelöv´s mission is to show the connections between the earlier works and the later ones, to display, as he puts it in the liner notes, the way in which Scriabin interrupted his lyric moods with emotional outbursts that didn´t quite fit in. In this, he succeeds handsomely.
Sivelöv´s playing is direct, crisp, and fiery. He takes no prisoners in his forthright approach to the music. Nevertheless, I must disagree with some of his tempos and phrasing. None of the slow preludes in the op. 11 set are really slow; lentos are turned into andantinos, andantes into moderatos, andantinos into prestos. Comparing him not only with Mikhail Pletnev in his acclaimed set of the complete op. 11 (Virgin Classics 45247), or even another abridged recording of the op. 11 by Mayron Tsong (Centaur 2946), I found their slower, legato approach more congenial to music that was clearly inspired by Chopin. Ruth Laredo, who recorded what must be considered one of the definitive sets of the complete Scriabin sonatas way back in 1970, points out that as a piano student Scriabin was criticized for his ethereal playing, and in those years he slept with a copy of Chopin´s preludes under his pillow. Of course, his aesthetic and musical approach underwent a tremendous metamorphosis around the turn of the 20th century, and his own 1910 performance of the Étude, op. 8/12 (also played on this recital by Sivelöv), recorded as a Welte-Mignon piano roll, certainly reveals an approach much closer to the Swedish pianist than to Pletnev or Tsong, but his phrasing is more legato. My point is that both interpretations are valid, and that I prefer a little more backing-off in some of these early works.
And yet Sivelöv certainly does make Scriabin's music on this CD, spanning almost the full chronology of his piano output, sound convincingly of a piece. It is as far from the ethereal Scriabin of 1890 as one could possibly get. I´ve often wondered where Scriabin may have gone musically had he lived to finish Misterium, and of course we´ll never know, but Sivelöv´s musical and philosophical approach to his music will certainly hold your attention. I personally rank this as one of the great Scriabin issues of all time, despite my caveats. Lynn René Bayley
A Sonorous Ebb And Flow
Dagens Nyheter, 30 June 2010
Niklas Sivelöv: Schumann: Piano Sonatas
A Records/Danacord
The piano professor Niklas Sivelöv has compared the music soloist to an enormous antenna which with sound waves seeks its receiver.
Maybe you could also talk about a sonorous ebb and flow. At least when we are talking about his interpretations of Robert Schumanns three piano sonatas from the 1830's which deals with the manic-depressive musical tendencies of the 200-years jubilee. Schumanns romantic piano music prefers to follow the logic of poetry and reflects the composers alter egos Florestan (a lively character) and Eusebius (a dreamer).
Schizofrenic moods which Sivelöv controls on the limit between restlessness and reflection. Especially when the time signature in the second sonata builds up to a lightning speed with the first movement in evanescently and thoughtful haste.
Best track: The finale of sonata no. 3 and no. 1.
Johanna Paulsson
Niklas Sivelöv Masters The Poetic Logic
Sydsvenskan, 19 May 2010
Niklas Sivelöv has specialised in Schumann and hails him with strong interpretations of the three sonatas from the 1830's. Pure piano romance closer to Beethoven than Chopin – and closest to the composer himself in the splintered flow of ideas and melodies which was Schumann's sorcerer's brew. A classic analyst of form fdoes not find convincing regularity in Schumann. Here it is the poetic logic in the centre: the playing in contrasts, the abrupt change of feelings. Sivelöv masters this. The tones cascade forward or rest in meditating depths. A fairy tale, a bath in beauty, new views and pleasure awaits the alert listener.
Carlhåkan Larsén
Impressive
Helsingør Dagblad, 3 May 2010
Niklas Sivelöv impressed the audience in Sthens Church.
Sunday afternoon we had the pleasure of listening to one of our leading Scandinavian pianists who has an international career.
Sivelöv played Schumann's wonderful Sonata no. 2, Op. 22. He has the temperament and also the ability to give the music time and space and his performance gave the audience a very pleasurable experience. Pieces by Chopin opened for Sivelöv's colourful interpretation. The two mazurkas were fierce and elegant, while Nocturne no. 16 was given its own sensitive expression. Polonaise no. 6 in A flat Major is for those artists who have virtuoso fingers, feeling, musicality and understanding for the music's contents and message. Sivelöv has all these qualities.
He also composes. We heard a student play excerpts from his 'Album for the Young' – fun and exciting. It was followed by Sivelöv playing his own improvisations over songs by his countryman Carl M. Bellman. The concert ended with dances by Ginastera and in Sivelöv's hands the dances were excellent and a pianistic tour de force. The audience expressed their admiration and enthusiasm with standing ovations.
An Extrovert Brisk Dance Through Bachs Arpeggios
New York Times, 7 January 2010
Mr. Sivelov approached Book 1 without an apparent agenda: unlike Richard Egarr, whose harpsichord performance at Weill Recital Hall in 2008 explored relatively recent theories about what well-tempered  tuning meant to Bach, Mr. Sivelov played the work on the piano, in the standard modern tuning.
And unlike Daniel Barenboim, who seemed intent on giving each piece a distinct, personalized orchestration when he played the set at Carnegie Hall in 2007, Mr. Sivelov offered a unified view and varied his timbre and dynamics only subtly.
Mostly, he favored brisk tempos, bright timbres and a clean if sometimes weighty sound. You could question his speediness at times: in the opening C major Prelude, he played the arpeggiated figures so quickly that the lingering overtones made them sound almost like solid chords. Yet here and in several other unusually quick readings, he let the top notes in each arpeggio ring out clearly to create a graceful, floating melody. And particularly in the fugues, he maintained a remarkable transparency of texture.
At times  in the outgoing E major and G major preludes and fugues, for example  he leaned into the music almost like a jazz pianist, tapping his left foot quickly to a rhythm from within Bach's dense contrapuntal texture. But though extroversion was clearly Mr. Sivelov´s preferred mode, he was sensitive to Bach´s darker moods as well: his calm, supple performance of the D sharp minor Fugue and the organlike sound he brought to the stormy, chromatic Prelude and Fugue in A minor were among the highlights of his performance.
By Alan Kozinn
Professor Royal Danish Academy of Music in Copenhagen
2008 – Present
Teaching solopiano , chamber music and Head of the Department.

Organizing several larger Festivals at the Academy, including a Nordic Forum in 2010,  at the Museum of Theatre and at Tivoli

Inviting around 20 distinguished guest Professors and Pianists such as: Alfred Brendel, Boris Berman,  Andrzej Jasinski, Leif-Ove Andsnes, Luiz de Moura Castro, a.o

 International piano class with many international Prizewinners features students from Scandinavia, Europe, Russia, China and USA.

Teaching masterclasses in Finland, Latvia, Germany, Spain, Portugal, Italy, England, Austria, Switzerland, USA, and China

Distant Learning (Video classes) sessions with Yale School of Music, Cleveland Institute of Music, Sibelius Academy, Manhattan School of Music , Unversity of Indiana and Shanghai Conservatory.

 2012-2015 serving as Censor at the Norwegian Academy of Music and in 2018 serving as censor at Haute Ecole de Musique de Genéve.

Erasmus Exchange with Universities and/or Academies in Helsinki, Riga, Hannover, Mantova, Wien, Saint Peterburg. G. Tartini Conservatory on Trieste. a.o.

And non Erasmus, USA and China exchange programmes with Denver, North Park and Northwestern Universities in Chicago, Aaron Copland School of Music in NYC, Cleveland Institute of Music, Central Conservatory in Beijing and schools in Shenyan, Shanghai, Xian, Hangzhou, Kaifeng and Tianjin.

Collaboration with The Rhythmic Music Conservatory, Malmö Academy, Aarhus Academy and the Academy for Dance in Copenhagen.
Honorary President
The International Arts training center in Harbin, China.
January 2011 – Present Harbin, China. Masterclasses, Concerts, meeting young players.
Served as jurymember in Competition such as:
The Ilmari Hannikainen Competiton, The Tivoli International Competition, The Swedish Soloistprize, The Steinway Competition in Denmark, The Ricard Viñes Competition in Spain, The Helmi Vesa Competition and the Langzhou International Piano Competition.
Artistic Director
 Engelsbergs Festival
2007 –2009 Ängelsberg, Sweden
Chamber music Festival with the cream of Swedish and Danish musicians in Classical, Jazz, Opera and Folksmusic.
Artist in Residence
Mogens Dahl Koncertsal
2007 – 2008 Copenhagen
Artist in Residence Swedish Radio Corporation 1995 –1996 Stockholm
Prizes and Awards:
IMA Winner USA-Classical Category in the 8th Competition
January 2009
Vox Populi 2009 USA-Classical Category
January 2009
Prizewinner 1992 C.I.E.M in Geneva
April 1992
Prizewinner World Piano Competition USA
July 1994
Diapason d'Or 1996 for CD with Concerto by Berwald
January 1996
The Golden Apple
January 1983
Swedish Cultural Prize
Selection of successful students of Professor Niklas Sivelov
Marie-Luise Bodendorff was born in Augsburg (Germany) in 1983.
She had her first piano lessons at the age of five and due to her exceptional talent she was admitted to the Hochschule für Musik in Karlsruhe at the age of 10. She later became a full-time student of Prof. Olga Rissin-Morenova.
Aged six, Marie-Luise Bodendorff started giving concerts. Her first public appearance was with The South-West Chamber Orchester Pforzheim in 1989.
Other events include performing with Kurpfälzisches Kammerorchester Mannheim, New Philharmonic Westphalia, Folkwang Kammerorchester Essen, The Bacau Philharmonic and The Kharkov Philharmonic. She has played numerous solo and chamber music recitals throughout Germany and abroad, and also made recordings for ARD and Bayrischen Rundfunk. She made a notable appearance on "We can do everything except speak High German", a TV-spot that was broadcast to all of Germany.
From 2002 until 2007, Marie-Luise Bodendorff studied with Russian piano authority Vladimir Krainev at the Hannover University of Music, Drama and Media.
The ERASMUS exchange programme enabled her to study at Paris Conservatoire, where she took lessons with the famous French pianist Brigitte Engerer in 2008.
From 2007 to 2013, Marie-Luise Bodendorff attended Postgraduate Studies with Prof. Christopher Oakden in Hannover and finished these successfully.
The soloist class at Royal Danish Academy of Music (RDAM) with Prof. Niklas Sivelöv, proved to be an important milestone on her artistic journey.
In June 2014, Marie-Luise Bodendorff received her soloist diploma and gave her debut recital in Tivoli Concert Hall. She had already given a virtuoso solo recital in 2013 and performed Rachmaninoff´s Third Piano Concerto at the same venue one year earlier with the RDAM Orchestra.
Her portfolio of international piano competition prizes and other awards include:
Competition for young pianists, Rome, Italy, 1992
Lions International Youth Competition, 1993
Culture Prize from " Baden-Württemberg", 1998
Bundeswettbewerb "Jugend musiziert", 1999
Puigcerda Competition, Spain, 2001
International Piano Competition " Stiftung Karic ", 2001
GEDOK Competition, Detmold, 2002
International Seiler Competition, 2005
International Piano Competiton, Rhodos, Greece 2006
Scholarship from the "Deutscher Musikwettbewerb", 2011
The Van Hauen Prize, 2013
Stefano Andreatta began to study music and piano at the age of seven with his father. He made his debut with orchestra at fifteen performing Beethoven First Piano Concerto. In 2011, he graduated with highest honors under the guidance of Francesco Bencivenga at the "Agostino Steffani" Conservatory in Castelfranco Veneto. In 2012 he was selected to take part in the Music Academy of the West in Santa Barbara, where he worked with Jerome Lowenthal, from Julliard School in New York. After which, he studied also with Riccardo Risaliti and Anna Kravchenko. In 2014 he completed with highest honors a Master in Piano Didactics, submitting a thesis on Russian composers of the Soviet Union.
He won prizes in national and international competitions, including First prize at "Premio Brunelli" in Vicenza, reserved to the best Italian graduates; Third prize at Chopin International Piano Competition in Rome; and Third prize and special prize at Guido Alberto Fano International Piano Competition in Padua. In 2016, he won First prize at the FVG International Piano Competition in Sacile, as well as special awards for best Beethoven sonata and best 20th-century piece. In 2017, he won Third prize at the Concours musical international de Montréal.
Mr. Andreatta gives concerts regularly in Italy and abroad. As a soloist, he performed with Orchestra di Padova e del Veneto, Orchestra Filarmonia Veneta "G. F. Malipiero", Nova Amadeus Chamber Orchestra, "Mihail Jora" Philarmonic Orchestra of Bacau, Orchestre Symphonique de Montréal, and Astana Symphony Orchestra. He has recently recorded a CD at Fazioli Concert Hall for KNS Classical label.
Mr. Andreatta is currently studying under the guidance of Massimiliano Ferrati and is attending a post-graduate course at the Royal Danish Academy of Music in Copenhagen with Niklas Sivelov.
The pianist Julia Dahlkvist is gaining a reputation as one of the exciting pianists in Scandinavia.
Among a number of prizes in International Competitions, she is the winner of Nordic International PianoCompetition in 2004 where she was awarded with a Bluethner Grand Piano. During the years 2006-2008 she performed the Complete Piano Repertoire of Claude Debussy on tours in the Nordic countries. She is since 2011 part of the Piano Faculty of Karlstad University, Ingesund College of Music.
Julia is a concert pianist with diverse background. Born in a Finnish-Russian family in Sibiria, she started to play the piano at the age of three under the guidance of her mother, Lidia Mustonen. She has studied several years in Sibelius Academy in Helsinki, Staatliche Hochschule für Musik in Freiburg, Hochschule der Kunste in Berlin, Royal Academy in Dublin as well as Stockholm College of Music and Danish Royal Academy of Music in Copenhagen. Her teachers have been Erik T. Tawaststjerna, Vitali Berzon, John O'Conor, Alicia de Larrocha, Staffan Scheja and Niklas Sivelöv.
She has been awarded many times, in Finland by: Kordelini Foundation (2002 and 2006), Jenny
& Antti Wihuri Foundation (2001 and 2003) and Culture Foundation (2005 and 2010) as well as the FinnishPerforming Music Promotion Centre (2006). Awards in Sweden: Swedish Music Academy, Anders Wall Foundation and the Freemasons Loge in Stockholm. Most recently she was awarded by the Léonie Sonnings musikfond in Denmark.
Elisabeth Holmegaard Nielsen is 21 years old, lives and studies in Copenhagen, Denmark.
Despite her age, she has already graduated with a Bachelor's degree in classical piano performance at the Royal Danish Academy of Music with the highest marks and is now doing her final year of master's diploma with Professor Niklas Sivelöv.
Elisabeth began playing piano at the same time as she was accepted at the Royal Danish School of Ballet in the year of 2000; and during all these years she has participated in concerts, competitions  and  music  festivals,  in  Denmark  and  abroad:  Tivoli  Concert  Hall, Copenhagen; The Round Tower, Copenhagen; The Town Halls of Copenhagen and Frederiksberg; Théâtre Municipal Baltazar Dias, Madeira, Portugal 2005; Kremlin, Moscow 2008; Laeiszhalle, Hamburg, 2010; Concert hall of Artisten, Gothenburg 2011; Kulm Hotel, St. Moritz, Switzerland 2011;    Hovdala Music Festival, June 2012, Laudinella hotel, St. Morit 2013.
She has participated in masterclasses with: Vera Nossina, Moscow, Eleonora Tkach, Kiev, Konstantin Sherbakov, Zürich, Paolo Giaometti, Düsseldorf, Juhani Lagerspetz, Helsinki, Louiz de Moura Castro, Brazil, Kevin Kenner and Boris Berman, USA, Sergei Osokin, Riga, Gianluca Luisi, Federico Gianello and Salvatore Spanò, Italy, Christopher Hinterhuber, Austria.
Filip Strauch belongs among the most talented Slovakian pianists of his generation. After the graduation from the University in Slovakia in 2012 he were admitted for the advanced postgraduate programme- soloist class at The Royal Academy of Music in Copenhagen, Denmark with Prof. Niklas Sivelov. Simultaneously with his Danish studies, Filip won a scholarship for a special training course at The Rimsky-Korsakov Conservatory in Saint Petersburg, Russia where has been studying with well- known Russian pianists and teachers Vladimir Shakin and Sergey Maltsev.
Filip began playing the piano at a very early age, under the guidance of his pianist father. A ten year old Filip recorded Mozart's well-known fantasy C minor for the Slovak Radio. During his studies at the Conservatory in Žilina, Filip became a laureate of the Slovak Conservatories Competition and simultaneously won a contest to play alongside the National Chamber Orchestra.
In 2004 he received the medal for representing the school and in the same year was admitted to the Conservatory in Bratislava to be tutored by renowned teacher Peter Pazicky. It was under his guidance that Filip later graduated with great success in the Slovak Philharmonic. In 2005 he started his studies at the Academy of Performing Arts in Bratislava with Ivan Gajan, and later Marian Lapšanský. Filip worked with several renowned teachers – Ferenc Rados, Josef Kluson, András Keller, Avedis Kouyoumdjian, Dmitri Bashkirov, Christian Zacharias, Robert Levin, Catherine Brown, Juhani Lagerspetz, Steven Mayer, Liisa Pohjola, Jens Elvekjær, Boris Berman.
Daniel Uzniak is 21 years old and was born in Szczecin where he started playing piano at the age of 7. In 2012 he graduated The Secondary Music School in Szczecin with the highest grade. Now he studies at The Royal Danish Academy of Music in prof. Niklas Sivelov's class. Daniel is a winner of many solo and chamber music competitions for example: 1 prize in XI International Juliusz Zarebski Piano Competition in Warsaw , 2 prize in National Piano Competition in Opatow , 2 prize in National Piano Competition in Szczecin and piano duo: 2 prize in XI     International Juliusz Zarebski Piano Competition (piano duo) in Warsaw and 3 prize in National Chamber Ensembles Competition in Warsaw. He was also a winner of Presidential Scholarship two times in 2011 and 2012.
Bogdan Nicola was born in 1989 in Bucharest, Romania. He started playing the piano when he was 7 at the 'George Enescu' College of Music where he studied under Professor Ana Maria Ciornei. He has won numerous prizes in national and international piano competitions.
In 2008, he was accepted at the National Academy of Music in Bucharest. His achievements brought him the Romanian State Scholarship between 2008 and 2011. In 2011 he was offered a place to study a the Royal Danish Academy of Music, in Copenhagen, under Niklas Sivelöv, leading Scandinavian pianist and member of the Steinway Hall of Fame. Bogdan has recently graduated with a Bachelor in Music and he is currently a second year master student.
Bogdan performed in various chamber music and solo masterclasses held by Boris Berman, Gabriel Amiras, Luiz de Moura Castro, and Sergei Osokin. He is the 3rd prize winner of the international competition 'Carl Filtsch', held in Sibiu, Romania in 2012.
Born in Santander in 1988, Hugo Selles began his musical studies at the age of six, and soon after became a piano pupil of Francisco San Emeterio – a musical relationship that lasts until today. At an early age, he received first prizes in piano competitions including Torrelavega and La Salle, and won the jazz category of the fifth Music Competition for Young Musicians of Cantabria (2006)
After graduating from the Conservatorio Jesús de Monasterio, Hugo went on to complete his Bachelor of Music in 2010 at Musikene Centro Superior de Música del País Vasco in San Sebastian, awarded with scholarships from the Fundación Botín of Santander. He studied piano with Marta Zabaleta and Miguel Borges, chamber music with Gabriel Loidi and contemporary repertoire with Ricardo Descalzo.
Hugo has performed in many competitions and concerts. His awards include First Prize at the VIII Chamber Music Contest Rotary-Sardinero (2008), Second Prize at the XXIII Premi de Música Ciutat de Manresa for Chamber Music (2008) and Fourth Prize at the 7th Nordic International Piano Competition (2014). He has performed in the Young 70 Quincena Musical concert in San Sebastián (2009), the IX Festival Música Musika at Euskalduna Jauregia in Bilbao (2010), the XIII Anthology of Cantabrian Composers at the Fundación Botín of Santander (2012), the Young Performers' section of the 62 International Festival of Santander (2013), the Festival Bach og Mozart at Tivoli Koncertsal in Copenhagen (2014) and the 1st Ferrara International Piano Festival (2014). Hugo is going to perform Sergei Rachmaninov's 2nd Piano Concerto op. 18 this month of December with SymfUni, conducted by Peter Piotr Gasior.
Hugo has performed in master classes with Claudio Martínez Mehner, Gustavo Díaz Jerez, Nino Kereselidze, Moritz Eggert, Josep Colom, Boris Berman, Steven Mayer, Ferenc Rados, Paul Badura-Skoda, Jeffrey Swann, Sergei Osokin and Liisa Pohjola, among others. In 2009, Hugo had the opportunity to work with English composer Simon Holt and premiered his piece Black Lanterns in Spain.
Kristoffer Nyholm Hyldig was born in 1982 in Denmark. He currently studies at his last year at  The soloist line with prof. Niklas Sivelöv at the Royal Danish Academy of Music.
He has allready been a very active member of danish music life for several years both as a soloist, chamber musician and accompanist. He has played with several of the danish orchestras in resent years counting Copenhagen Philharmonic in Tivoli's Concert Hall where he played Gershwin's Rhapsody in Blue, Aalborg Symphony Orchestra and most recently he played Messian's "Oiseaux Exotiques".
As accompanist he has among others played with Tina Kiberg and Stig Fogh Andersen and has assisted both the Figura ensemble and Odense Symphony Orchestra.
Apart from his current teacher he has also been teached by Tove Lønskov and Amalie Malling in Denmark as well as Zara Piruman. He has attended masterclasses with Pnina Salzman, Volker Banfield, Pierre Réach, Mirta Herrera, Bengt Forsberg, Malcolm Martineau, Rudolf Jansen, Anne Sofie von Otter and the piano duo Taal/Groethuysen among others.
In 2008 he has performed several of Messian's pieces here among his major piano composition "Vingt Regards sur L'Enfant-Jésus".
In 2007 Mr. Hyldig recieved the Jacob Gade Grant. He has won 1st prize in both the Royal Danish Acadamy of Music Mozart Piano Competition and the Scholarship  Competition.
Christian Westergaard (b. 1980) began studying the piano at the age of eight with Esther Lund Madsen. He trained at the Royal Danish Academy of Music with Amalie Malling and Niklas Sivelöv and in recent years has made a name as a striking partner of a number of the leading young Nordic singers. He has played concerts at among other venues the Wigmore Hall in London, at the Hamburg Musikhalle and in the rest of Germany, in Italy, Sweden, Norway and in Denmark in the DR Concert Hall, the Tivoli Concert Hall, at Takkelloftet and The Black Diamond. He is founder and artistic director of Liedkompagniet, which has renewed the focus on Danish Lied art with composers including Rued Langgaard and Herman D. Koppel. In 1999 and 2000 he won First Prize in the Danish Steinway Competition.
On Dacapo with the Randers Chamber Orchestra, Christian Westergaard has recorded chamber music by his father, Svend Westergaard, and with the singers Signe Asmussen and Adam Riis has recorded "Songs of their Times" with music by Ib Nørholm on Kontrapunkt. He has been engaged as an accompanist at the Royal Danish Academy of Music in Copenhagen and the Opera Academy. Christian Westergaard has received among other grants the Van Hauen Grant and the grant of the Sonning Music Foundation
Kati Eriikka Arikoski (born in 1979) started her piano studies at the Conservatory of Kuopio, Finland in 1986. Since 1999, she studied in the Turku Art Academy in Finland and graduated as a piano teacher in the spring 2005 from the class of the head teacher Jukka Juvonen. In spring 2008 she graduated with a masters degree at the Royal Danish Academy of Music in Copenhagen and continues her studies at soloist line with Professor Niklas Sivelöv.
She has also frequently participated in master courses, both in Finland and abroad. Her teachers have included Matti Raekallio, Erik T. Tawaststjerna, José Ribera, Pierre Réach, Emanuel Krasovsky and Liisa Pohjola, a.o
She has given a number of solo concerts, has been a member of various chamber music ensembles and worked as lied pianist in Finland, Sweden, the Faroe Islands, Denmark and Austria. She also performed with the Turku Philharmonic Orchestra in May 2004, at the Concert for Young Soloists and played as a soloist with the Sigyn Sinfonietta in autumn 2006.
Arikoski won 3rd prize at the National Leevi Madetoja Piano Competition in Oulu, January of 2006. She was also awarded a special prize, a recital, which was held at a music festival, "Music in Paanu Church" in Kärsämäki, the summer of 2006. In june 2008 she won joint first prize at the piano competition and became second place with her piano trio in chamber music competition at the Royal Danish Academy of  Music.
Arikoski is an active chamber musician. She performs with tenor Jakob Holtze and viola player Jussi Aalto and forms a piano duet with Anna-Mari Murdvee. The piano duo, who performes mainly four-hand piano music, has played together since the year 2000 and has performed in various places in Finland and abroad in Austria, Denmark and the Faroe Islands. Arikoski also belongs to the group "Elokuu Ensemble" that has given concerts every year since 2003 in Seinäjoki, Finland. They arrange own Chamber music series "Tunes of August", as the name already implies, always every August! Check more information about the group: www.elokuu- ensemble.com.
Søren Rastogi has in the last few years established himself as one of the most promising Danish musicians. He was educated in Copenhagen at The Royal Danish Academy of Music by Tove Lønskov and Prof. Niklas Sivelöv . He graduated from RDAM with the highest grades and had his debut from the soloist class the same place in 2005.
He is most sought after at festivals and concert venues in Denmark and internationally, both as a soloist,chamber musician and accompagnist. He has received a number of excellent reviews for hisperformances. As a soloist with orchestra, Søren Rastogi has performed with most Danish orchestraswith conductors such as Christian Mandeál, Douglas Bostock, Mathias Aeschbacher and Thomas Søndergaard in concertos by Schumann, Gershwin and Mozart.
In 2009-10 he will appear again with Ålborg Symfoniorkester and the conductor Mathias Aeschbacher in the Piano Concerto No. 24 by Mozart and he will perform for the first time with Danish National Radio Symphony Orchestra the Piano Concerto by Strawinsky conducted by Peter Dijkstra.
In 2006 he was apponinted "Artist in Residence" by The Round Tower of Copenhagen and the Danish National Radio. Included was a broadcasted concert series with 5 concerts as a soloist, chamber musician and accompagnist. He has been broadcasted in Denmark and Norway on numerous occasions, as well as several broadcasts in the EBU.
Alongside his soloist appearances, Søren Rastogi has performed several works for choir and piano with the Vocal Ensemble of the Danish Radio. He is among the most soughtafter Danish accompagnists, and has a close collaboration with baritone Johannes Weisser, with whom he has been touring Scandinavia. Recently they have released the CD "Visiting Grieg" which has received outstanding reviews and was recommended as one of the 3 best recordings in 2009 by Norwegian "Aftenposten"
He has received numerous prizes and awards, for instance from the Danish Music Critics Association, and was a prizewinner at several competitions such as the 5th Nordic Piano Competition, Nyborg and the Mendelssohn Competition, Berlin.
Meiling Huang was born in China.
She was born in a musicians family. And she is studying piano soloist class(advanced postgraduate degree) with prof. Niklas Sivelov at the Royal Conservatory of Music in Denmark since 2014.
She won the 1st prize at Yan Bian piano competition in 1995. She held concerts in 9 Korean cities in October 1996. She also won the first prize at Ji Lin piano competition in 1999.
From 2001,she studied in the Middle School of the Central Conservatory Of Music.
And she got the scholarship from CCOM every year.
She got TOYAMA Youth Piano Competition's prize in 2003 and 2005. She held the concertssuccessfully with China Philharmonic Orchestra in May of 2007.
From 2007 to 2014,she studied in Central Conservatory Of Music in Beijing.Studied with Prof. Taihang Du. On August of 2007, she held concert at Klaviersoiree im Forum Seebach,inWeimar in Germany.
In 2009,she also won the first prize at  Allegro-Vivo international music festival competition in Austria.
In 2010, The Allegro-Vivo International Music Festival invited her as a soloist to perform in Austria.
In the same year, she held the concert in Forbidden City Concert Hall in Beijing.
In 2011,CCOM recommend her for admission to the conservatory,and pay full scholarship for her master degree in CCOM.
She held three solo concerts in Germany,and held concerts with Südwestdeutsche
Philharmonie in Germany and Swiss.It was a great success.
On November of 2012 , she also held the concert in Forbidden City Concert Hall (Beijing).
In 2014,she held a solo concert and chamber music concert successfully in Beijing.At the
summer of 2014,she got the Master Degree from CCOM and
the Advanced Postgraduate  offer from the Royal Danish Academy of Music at the same time.
Anne-Marie Lipsonen (born 1981 in Helsinki, Finland) began her musical education with playing the piano at the age of four and violin at the age of
eight. She took her B.A. degree as a pianist in 2005 at Helsinki Concervatory/ Stadia- Polytechnic with specialising in Accompaniment and Chamber Music. Since 2004 she has been living in Copenhagen and finished her studies for Masters degree in The Royal Danish Academy of Music in Copenhagen with highest grades. Her teacher was Prof. Niklas Sivelöv.
She is currently taking the post graduate pianist program specializing in chamber music, practice and accompaniment at The Royal Danish Academy of Music under the guidance of Professor Niklas Sivelöv and Associate Professor Friedrich Gürtler.
During her studies at The Royal Danish Academy of Music she has also been coached by Associate Professor Pianist Amalie Malling, Professor Tim Frederiksen among others.
Anne-Marie Lipsonen has performed in her homeland as well as abroad. She har performed together with Aalborg Symphonic orchestra and worked with conductors Frans Rasmussen and Benjamin Shwartz, bariton Audun Iversen, sopran Denise Beckand violinist Minna Pensola. She has been awarded prizes in The V Nordic lied Competition 2007 together with sopran Lina Johnson, Erkki Melartin Lied Competition 2004 together with soprano Katri Mäntylä, The Piano Competition in IV Forum Internacional de Música 2006 in Spain and awarded several grants from -among others- The Finnish Cultural Foundation, Danina's legat and most recent from the Léonie Sonning's Music Foundation  in  Denmark.
Anne-Marie Lipsonen is an active lied pianist and accompanist. She has given concerts at the Danish Song Society among others. She has participated on master classes by known lied musicians like Helmut Deutsch, Malcom Martinue, Hartmut Höll and Rudolf Jansen. In the spring 2009 she studied at The Curtis Opera Theatre at The Curtis Institute of Music in Philadelphia, USA.
She also takes keen interest in modern music and has performed on festivals for contemporary music such as the Musica Nova Festival in Helsinki and Ung Nordisk Musik Festival in Copenhagen. In the coming spring she has been invited to perform works by Danish composers at The Nordic Music Festival in St. Petersburg with The St. Petersburg Chamber Philharmonics.
In addition she has frequently participated in master courses in chamber music and solo by teachers such as Jacob Lateiner, Matti Raekallio, Eero Heinonen, Paul Badura-Skoda, Luiz da Moura Castro and Tokyo  Quartet.
Daniel Beskow
Critics from his debut concert Daniel Beskow, has after his debut concert in Copenhagen 2012 established himself as one of Scandinavia's most interesting and promising young concert pianists. After studying at the Royal College of Music and Edsbergs Institute of Music in Stockholm Daniel continued his studies in Norway with Prof. Jiri Hlinka and in London with Prof. Peter Feuchtwanger. Soloist Diploma at the Royal Danish Music Conservatory with Niklas Sivelöv and Hochschule fur Music und Theater Hannover with Einar Steen Nökleberg. Masterclasses with Andrzej Jasinski, Ronald Brautigam, Liisa Pohjola, Hans Leygraf and Peter Feuchtwanger among others Extensive concert tours in Scandinavia as a soloist and chamber musician for example in the Grieg Hall, Troldhaugen, Berwald Hall, Tivoli's main hall etc and he has been invited to several chamber music festivals like Hindsgavl, Bornholm and Lyngbo. The 2014 season includes several performances of Griegs piano concerto in a-minor and Mozart piano concerto no 13 . Other higlights includes a tour with violinist Gregory Maytan in Västerbotten, Sweden, organised by Norrlandsoperan and The Winterreise and Dichterliebe with Johannes Held, baritone. Concerts with Josefine Andersson, Caroline Amneus mezzosopranos, Cornelia Beskow, Olga Nikolskaja, sopranos. Jun Sasaki, cello aswell as Ellinor Corr and Lousinne Azizian, violin. Invitations to Feuchtwangen piano festival and Smoega chamber music festival. Daniel has recieved many prizes and awards among them 1st prize in the Royal Danish Academy of Music soloist competition, 1st prize in the Chamber Music Competition. Audience Prize in the Danish Radio P2 contest 2011, 2nd place in the "young and promising" 2011, prizewinner in piano competition in DKDM 2012. Winner of several awards from the Swedish Royal Academy of Music, RWA DEA major German scholarship etc Daniel specializes in Nordic piano repertoire and the Swedish composer Wilhelm Stenhammar. Debut CD coming soon.