Biography
As one of the leading Scandinavian pianists, the award-winning pianist and
composer Niklas Sivelöv has taken his career to new international heights with an extensive
catalogue of recordings for such labels as BIS, Caprice, Dacapo, Naxos, Toccata Classics
and AMC Classical, some of which have been awarded the Diapason d'or, CHOK and the
Penguin Rosette. His concert career spans four continents, including venues such as the
Leipzig Gewandhaus, the Barbican, Carnegie Hall, Kennedy Center, Tivoli Copenhagen
and the Atheneum in Bucharest.
He has won critical acclaim and enchanted audiences for his artistic temperament,
impeccable technique and spellbinding stage presence.
His wide-ranging concert repertoire covers Bach to Skryabin, Scandinavian composers
and beyond, and includes approximately 50 piano concerti including six of his own. As a
composer of note, his catalogue of works includes six Symphonies, 24 Preludes for piano
and several chamber music pieces.
Niklas Sivelöv is also a notable improviser, with several successful recordings and
collaborations: the CD Improvisational 1 was a sensational success at The Independent Music
Awards, where he was the first Scandinavian to win the prize for the best classical album
and was given the People's Choice Award.
The leading orchestras with which Niklas Sivelöv has performed include the Stockholm
Philharmonic, Zürich Tonhalle, Suisse Romande (Geneva) and Prague Radio Symphony
under the baton of many distinguished conductors, among them Alan Gilbert, Esa-Pekka
Salonen, Kristjan Järvi, Sakari Oramo, Mario Venzago Jukka-Pekka Saraste , Grzegorz
Nowak, Janos Fürst and Leif Segerstam The instrumentalists with whom he has
performed include the Swedish clarinettist Martin Fröst, cellist Leonid Gorokhov, flautist
Patrick Gallois and violinist Zakhar Bron.
Niklas Sivelöv grew up in Skellefteå in northern Sweden, where he began playing the
organ as a six-year-old; his first compositions followed soon after. He played by ear until
he was 14, when he began traditional piano instruction and learned to read music. He
studied with, among others, Gabriel Amiras and Maria Curcio Diamond, students of the
famed Heinrich Neuhaus and Artur Schnabel.
He lives in Malmö and is professor at the Royal Danish Music Academy in Copenhagen.
His book on the art of piano-playing, distilled from a lifetime of performance and study,
wasa be published in 2018. He was recently knighted by the Queen of Denmark as Knight
of the Order of Dannebrog.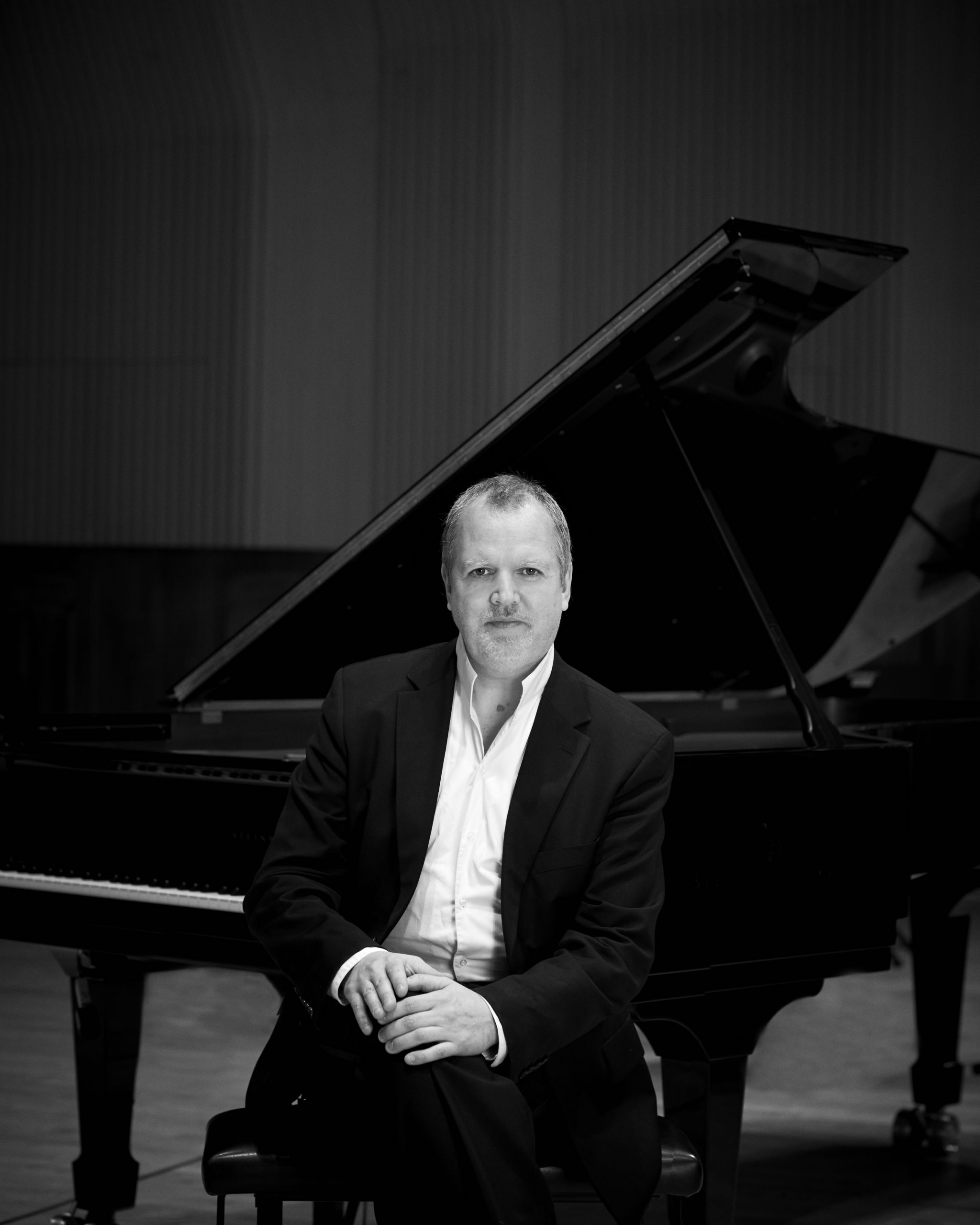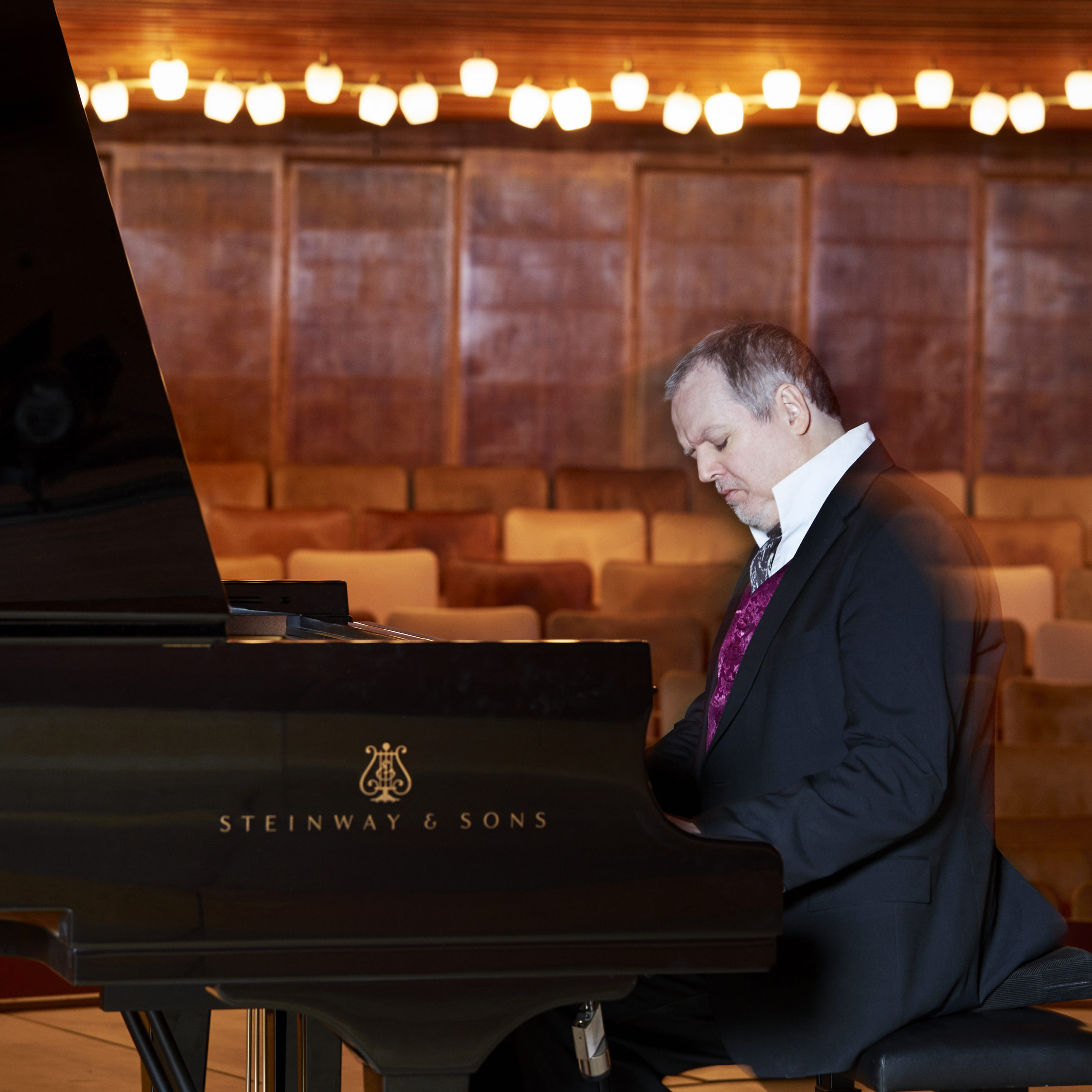 Jubilee giant celebrates 250 years
– celebrated in the Court House with one of Sweden's foremost pianists
The Court House in Nyland afforded an enjoyable visit when Niklas Sivelöv, one of the Nordic region's foremost concert pianists, gave a concert on Tuesday evening.
Niklas Sivelöv played, among others, Bach, Beethoven – and Högberg. The program was part of the Beethoven year celebrating the 250th anniversary of the great composer's birth.
Niklas Sivelöv, who is internationally successful, is not completely unknown to the Court House. He has been a frequent guest there for the 20 years that Fredrik Högberg has managed the house.

 The program was very clearly laid out, beginning with the first sonata of the great Ludwig van, and ending with his last, 'perhaps the greatest sonata ever written', according to Sivelöv.
It's easy to agree. If the first sonata, with its powerful utterances (though not without playful elements), felt like pretty typical Beethoven, the last, in C minor, was something very wondrous and different, with narrative themes that work so profoundly as only great music can. This was certainly also thanks to the pianist. Niklas Sivelöv has an impressively wide dynamic range; he can attack powerful statements without turning the grand piano into a purely percussion instrument, and with smooth and harmonious transitions he caresses the most sensitive nuances with the keys.
With concentration, dedication, courage and not least endurance – so important at the grand piano – and a natural performance style, which is not all that common among concert pianists, he really makes a case for the designation 'world-class pianist'.
A fantastic concert with an outstanding pianist. Two encores served to demonstrate the audience's appreciation.
Gregor Flakierski, Allehanda, February 2020
Leonid Gorokhov and Niklas Sivelov play Bach, Schumann, Poulenc, Schnittke and Villa-Lobos (AMC/Amchara Classical, 2020)
A beautiful unity of sensitive piano fingers – like being caressed on your cheek:
The piano professor and his partner make the world seem light and beautiful.
At first sight it seems like a strange or perhaps puzzling album with German, French, Russian and Brazilian music spreading over a period of more than 200 years and, furthermore, rewritten in order to be played by a cellist and a pianist.
But on the contrary: Apart from when a quiet smile or a pair of discreet dancing shoes make an appearance a couple of times, this first joint album by Niklas Sivelöv and his Russian cello partner Leonid Ghorokov comes across as one single, clear idea about light romantic yearning.
It's a very special achievement to stretch from the Sonata for viola da gamba by J.S. Bach and the Romances by Robert Schumann to a Sonata and a Suite by Francis Poulenc and Alfred Schnittke, and finally to finish with a Waltz by Heitor Villa-Lobos in a meaningful manner. But it can be done with success when you let the music pass through two such extremely musical individuals.
The album is brimming with charming musicality.
The three small slow Romances by Schumann sound like slight ideas, moving quietly from assumption to conclusion without any resistance – while Francis Poulenc's four movements in his Sonata elegantly meander around between fascinating songs and quaint little entanglements.
Henrik Friis, Politiken, 19 February 2020
Royal Philarmonic Orchestra in Stockholm/Sakari Oramo-2016
"For the performance of Felix Mendelssohn-Bartholdy's Piano  Concerto   No. 1 (1831), Niklas Sivelöv took the stage. The work, written by a newly in love Mendelssohn, is full of energy and joy, and the orchestra and the soloist  performed it intensively but clearly and precisely.  Sivelöv made a convincing display of outmost virtuosity and lightness combined.
Bach–Beethoven–Scriabin–Bartok LeFrak Concert Hall, Queens College, 24 September 2018
Wonders never cease! Here is a Swedish pianist (also composer) who has been completely off my radar; indeed even Google does not tell you much. And yet, this is one of the best piano recitals I have heard.
Right from the declamatory start of the Bach Partita no.2 one knows this is a pianist of substance. Dramatic, finely spun, yet with nothing forced (an absolute no-no in Bach for me), the opening set the tone for the piece. The dance rhythms are naturally rendered, yet at times spontaneous and almost jazzy. The counterpoints and the balance between the two hands are always perfect. This is Bach playing of the highest order, and I have never heard better, live or on record.
The Beethoven op.111 is equally awesome, opening also in a dramatic declaration. Sivelov's excellent technique ensures there is no ugly struggle, yet the uncommonly inventive music is deeply probed and hugely satisfying. The program I have to say is highly intelligent, and his playing makes us aware of the dance and jazzy elements common to both pieces. Bravo!
After a brief intermission, Sivelov plays a group of Scriabin, Sonata-Fantasy no.2, Deux Morceaux (opp. 57 and 59), and Feuillet d'album, Op.58. which are all rendered with the utmost color; the sometimes abruptly shifting vistas always sound interesting and never drifting, as they can be in lesser hands. The last piece was a stirring account of Bartok's Sonata. As before, Sivelov's rhythmic command is unassailable.
The pianist is a bit of an eccentric (perhaps that accounts for his obscurity). His soft shoes do not go with his tux, but one understands why he wears them, as he is prone to tap on the floor. Even more unusually, he vocalizes extensively, but the sounds are not the usual sing-along type (Glenn Gould), nor moaning (Keith Jarrett), rather hoarser and closer to hissing and forceful exhalation. These antics can be distracting, but I'd gladly put up with them when the playing is on such lofty grounds.
This was a free lunch time recital on campus; the small LeFrak Hall is beautiful and cosy, and acoustically excellent. The program is going to be repeated at Town Hall today (also free); I almost feel like going again.
Doctorjohn, 26 September 2018